As I scoped out the Facebook user groups, The brands Digitrax and NCE kept popping up as the DCC controllers all the cool modelers were using. I checked out both websites and Digitrax inspired more confidence that the starter systems they offered were going to fit with me. I believe NCE is more popular but I just really liked the way Digitrax laid out their site as a reference that I return to regularly. I was also attracted to the style of one of their basic DCC Systems, the DCS52 Zephyr Express: Command Station/Booster/Throttle.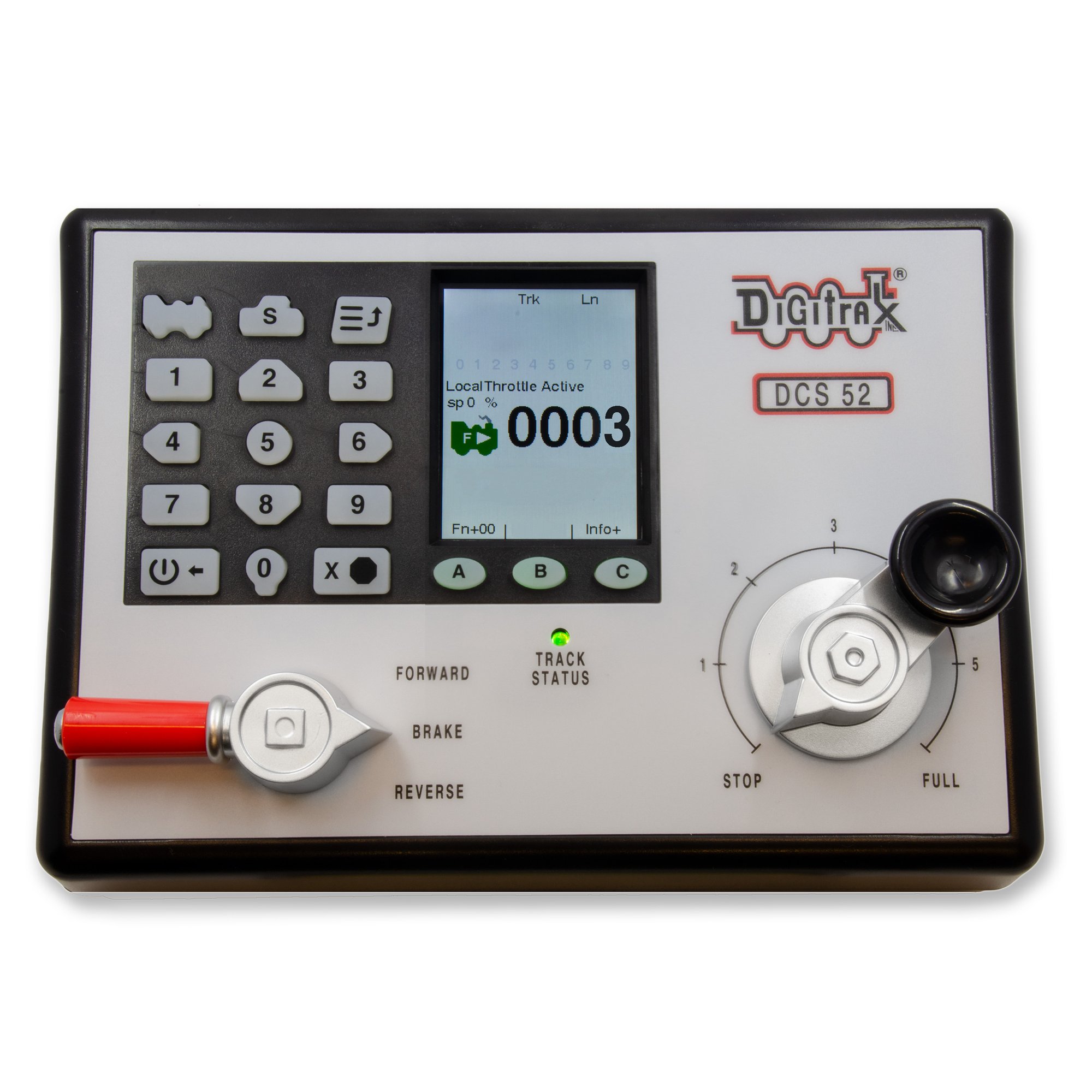 I like big handles on stuff and this controller looks like a LOT of fun to use– and it is! For basic train-running, it's been just perfect. There is so much more that this controller can do that I can't even touch right now with my level of experience. In mid-December 2021, this controller addressed the limitations I had with the Bachmann DCC controller:
1) This controller is 3 amps, up from 1 amp. The manual says it runs 20 trains and 20 throttles simultaneously.
2) Full access to all 29 Functions (F0-F28)
3) A programming mode that allows modifying all CVs.
There's a million other important features of this controller; I don't want to just repeat them here so check out the comprehensive product page above to find out all about it. I'm super happy with the purchase, and with this controller and the Kato Unitrack in place, I was finally ready to build this layout. I needed just one more thing– directions on HOW to build an N Scale Train Layout!