Just to catch you up with what I'm doing on this blog, I'm going back through the last year to document my experience in building my first N Scale train layout. I should've started the blog then, lol, but better late than never!
In October 2021, two months after I got my first 2 Bachmann starter sets, I committed myself to create a permanent 4×8 layout. I installed SCARM on my PC and I spent the next month learning the software and building digital track layouts using Bachmann EZ Track. I loved the integrated roadbed of the EZ Track that came with the starter sets and I planned to supplement as needed to create a larger, continuous track. At this time, I was still opting to create separate DC and DCC tracks.
Here are some of my early 4×8 designs with EZ Track:
Beginner's level work, huh! But still, I came up with what I thought would be a workable design. In November 2021, I printed out a final Parts List from SCARM (another amazing feature of that software) and ordered the needed EZ Track from the Bachmann Online Store. What I didn't realize at the time (oof) was that everything on the Bachmann site is priced at full retail and available in a bunch of other places at a discount. In addition to the track, I also got three cool Blinking LED Bridges–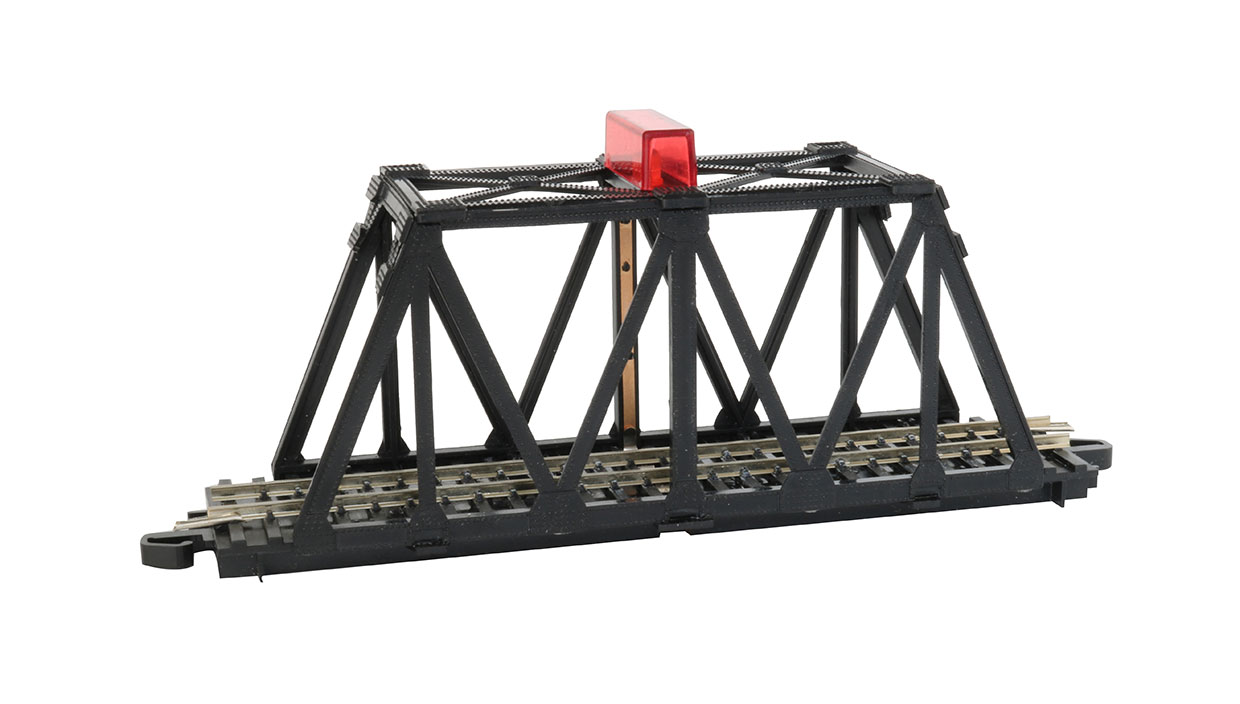 and a couple Railroad Crossing Gates–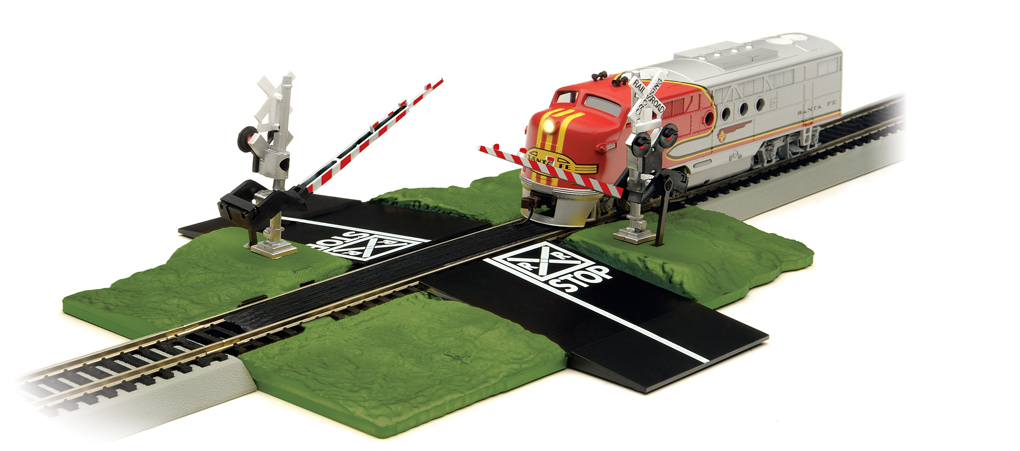 So I dropped about $500 in EZ Track and Accessories, including extension wires, turnouts and other stuff I thought I would need for my layout. Once I was aware of EZ Track part numbers and pricing, I saw the same items were available on Amazon and online hobby shops for an average of 20% off.